jennifer riley
C.A.R. certified transaction coordinator
C.A.R. certified forms trainer
owner/ceo: your virtual tc, Inc.
Taking your file from signed contract to closing is one of my favorite things! I am a San Diego County native & live in San Marcos, CA. I'm married to the love of my life and have four children! I love spending time family & friends and attending North Coast Church. I'm a foodie and I love cooking & trying out new restaurants & coffee shops. I also have an intense passion for helping Realtors grow their business and giving 100% at all times to all of my amazing clients. Being a TC is more to me than just pushing paperwork, it's about serving others and helping people obtain the American Dream! EXPERIENCE: I have been in the Real Estate industry since 1997 & I have held a California Real Estate Salesperson License since 2003. In 2018 I became a C.A.R. Certified Forms Trainer and received my Certified Transaction Coordinator certificate through the California Association of Realtors. I bring over 24 years of experience as a Transaction Coordinator to your team. Your Virtual TC was established in 2008.
Jennifer Riley
760-224-4784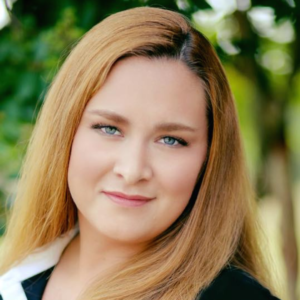 rebecca regan
C.A.R. certified transaction coordinator
C.A.R. certified forms trainer
I grew up just northeast of Richmond, Virginia in the rural town of Hanover – where the best tomatoes on earth are grown, incidentally. After graduating high school with honors, I attended Florida State University where I studied English, Spanish, Law and Psychology. Right after college, I moved to Duck, North Carolina and obtained my North Carolina Real Estate Salesperson's license. Soon after that, I earned my Broker's license and became the head broker of my firm. My husband and I made the decision to move abroad to Panama in 2013. It was a wonderful experience that I wouldn't trade for the world. Three years ago we decided that we loved San Diego and wanted to start a new life here and we are so happy that we did! I love to eat, cook, sing, travel, watch movies, correct grammar and most of all – make people laugh. I have two amazing daughters who help keep me motivated every day! My dad was a builder. My sister is a broker, my mom was a realtor, it's in my DNA. I can't think of doing anything else. So happy to be a part of this AMAZING team!
Rebecca Regan
760-533-2429